Laraship Form Builder is the ultimate Form Designer and viewer for your website, design and embed your forms in few minutes.
Laraship Form Builder Builder can run as standalone installation as it comes with CMS and Admin modules
if you have Laraship already then you can install it from the modules screen
If you haven't started your website yet, don't worry; Form Builder is shipped Laraship with CMS and Website Administration Platform
Laraship Form Builder Features
14 Field Types.
Intutive Form Design with Drag & Drop.
Varoius options for each field type .
Multiple submission actions :  Save to Database , Call API , Send Email , Auto Responder.
Mailchimp , Awebwer , Constant Contact Integration .
On Success and OnError configuration.
Shotcodes to embed easily on any CMS page or template.
Responsive Embed code to embed forms in external websites
Duplication submission detection.
Bootstrap 3 and ajax rendering .
View and export submissions .
Laraship CMS & Admin Features
User Management.
Content Management System: manage pages, posts, news, categories, tags with Page Builder
Two Factor Authentication .
Profile Management: with Profile image cropper.
Access Control: including Roles and Permissions
Authentication Management : Login / Register / Forgot Password.
Menu Builder: Manage dashboard and website menus
Setting Management: handle different settings like single value, array, files, numeric…
Activity log: monitors user activities and handle exceptions.
Slider Manager: includes video / image and HTML types.
File Manager: manage your files and embed them easily to HTML editors.
Google Analytics Integration: visitor analytics on your dashboard.
Awesome Dashboard: with System overview analytics.
Widgets: snippets to be included easily
FrontEnd theme
Automatic Remote updates for Modules.
Theme Management.
DEMO :
Demo is available at http://formbuilder.laraship.com/login
Documentation is available at https://www.laraship.com/docs/laraship/
Why Laraship:
Latest Version of Laravel with Laravel 5.5  & Bootstrap 3
Encrypted URLs, SSL tested to ensure security
Actions and Filters Hooks for ease of customization
Beautiful theme for the dashboard and additional frontend theme.
Responsive and tested on all modern browsers.
Modular structure for scalability and maintainability.
SEO friendly: Ease of set titles and meta tags and  metas for twitter and opengraph.
Periodic updates and additional features.
Incredible support team.
Available for Freelance and customizations.
Detailed documentation.
Widgets & Shortcodes for easy embedding.
Easy Installation.
Compatible with Laraship Subscriptions too.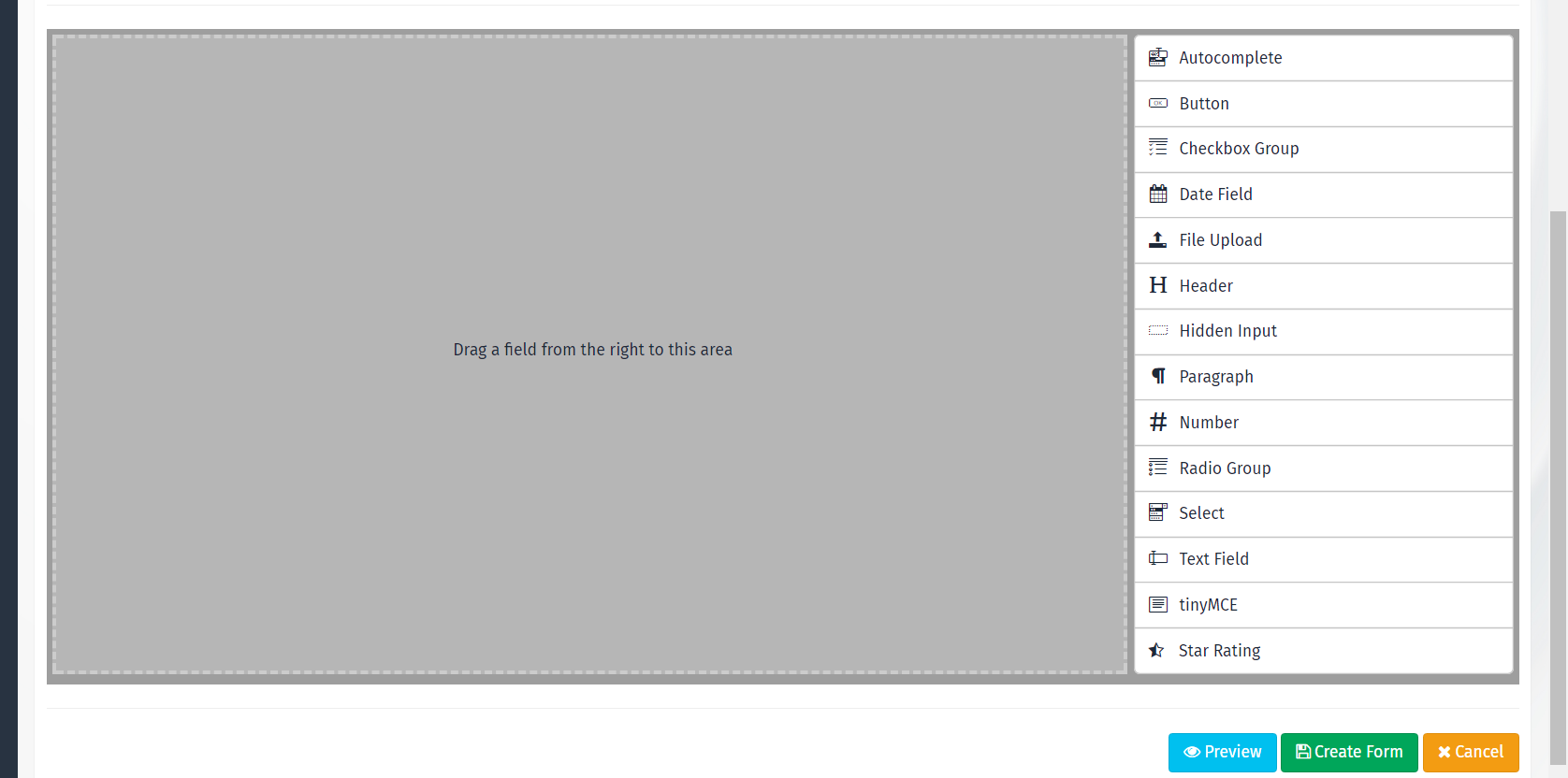 CHANGELOG
v1.6 – 03/28/2018
NEW
- Add Covert Commisions Integration.
- Add Actions Permissions
- Fix Composer Update issue
- Fix Profile image saving issue
- Add Full-Text search module.
- Add  Module Source in Custom Fields
- Add  Module Caching Feature for Menus & Settings
- Add  Theme Updater Feature
- Fix Slider Policy Error
- New cool features too 

v1.5 – 15/02/2018
NEW
- Mailchimp & Constant Contact

v1.2 – 12/02/2018
NEW
- Add Aweber Integration
- Add New Admin Theme version
- Fixes and Enhancements

v1.0 – 23/01/2018
NEW
- Initial Release